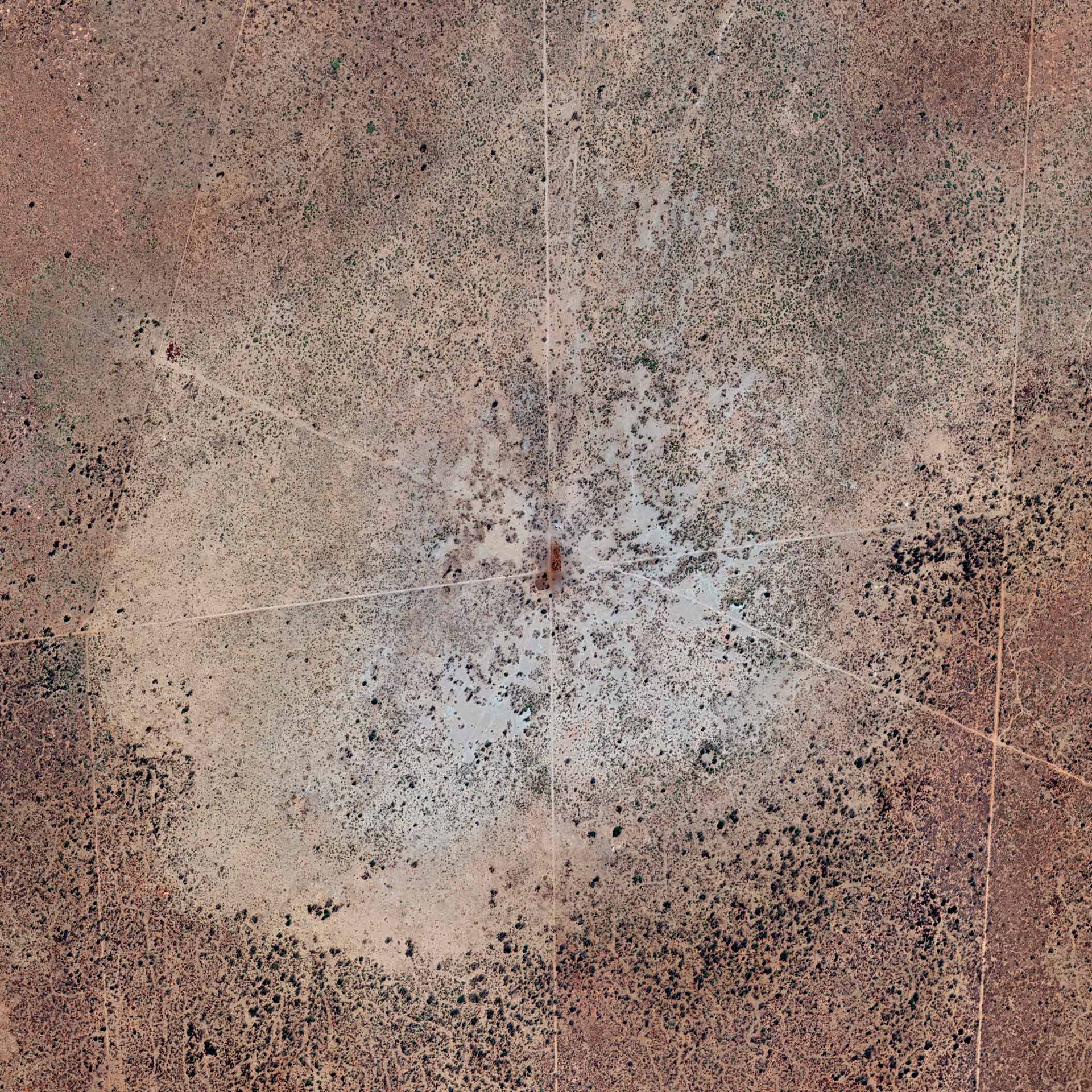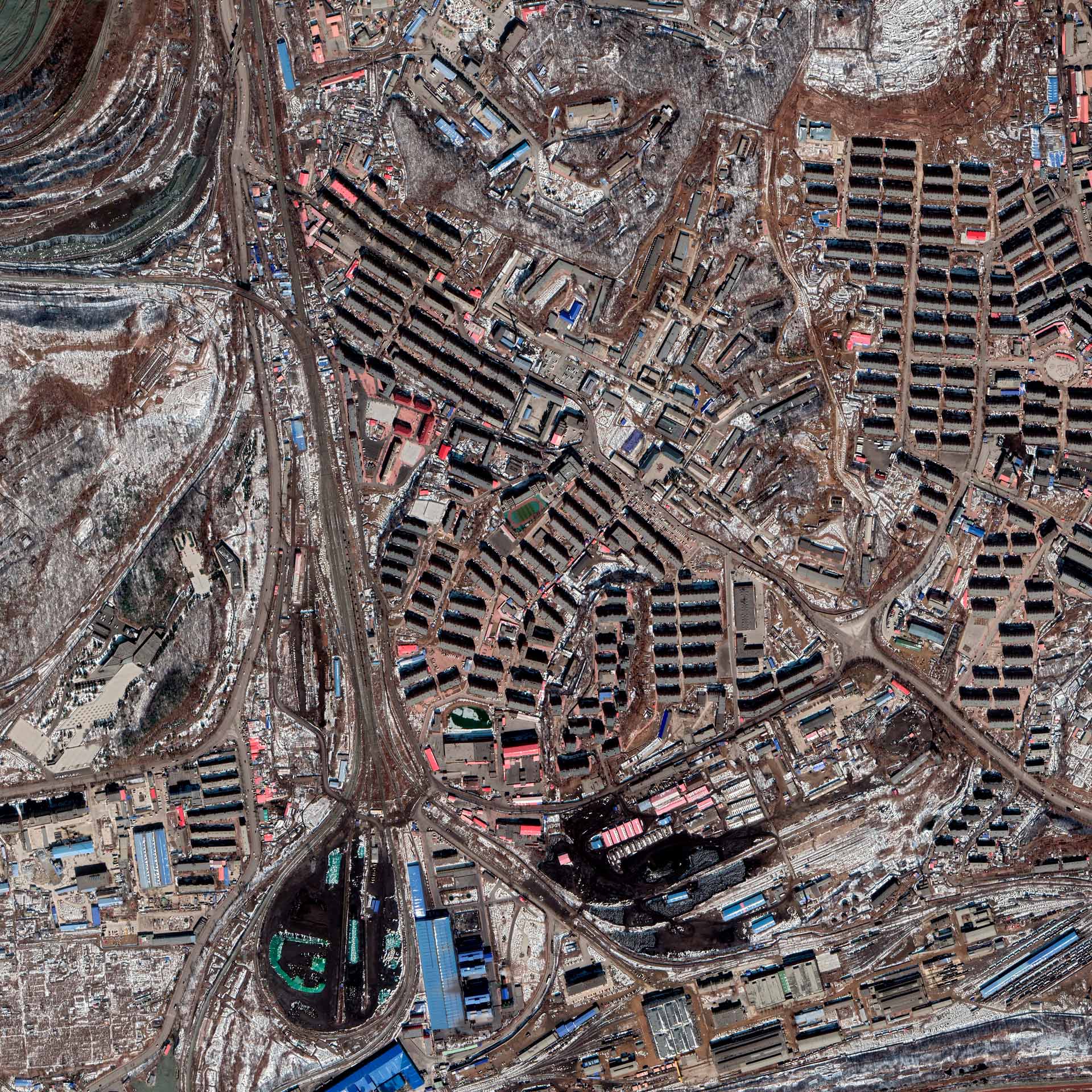 A series of 21 satellite images of crime scenes of different genocides and comparable events of the 20th century from different regions of the world. Each image covers exactly the same area of the earth's surface and is representative of larger events in the context of which the respective crimes occurred.
Landscapes 1–21, 2022
inkjet-print
40 × 40 cm
Funded by the
Cultural Foundation of the Free State of Saxony
. This measure is co-financed by tax funds on the basis of the budget passed by the Saxon state parliament.