Landscapes is a series of 21 satellite images of crime scenes of different genocides and comparable events of the 20th century from different regions of the world. Each image covers exactly the same area and is representative of larger events in the context of which the respective crimes occurred. Each crime scene and image is representative of larger events in which context the respective crimes occurred.

The strictly technical method of capturing the images from the extreme distance of space ensures a maximum of objectivity. Any attempt at artistic composition is avoided. Unintentionally, however, the locations change their character through the direct overhead perspective from the air, and images with aesthetic qualities are created. At the same time, nothing reminds of the tragic stories of the places.

The work reflects the attempt and the failure to approach incredible events, such as genocides. Even the greatest possible objectivity does not make what happened understandable. By juxtaposing different events from all over the world with very different backgrounds, but also decisive commonalities, the universality of the topic is shown.
LANDSCAPE 1

Coordinates
56°57′46.7″N, 24°12′37.2″E

Location
Biķernieki Woods, Riga, Latvia

Date
06/01/1941–10/30/1944

Victims
Jews, war prisoners, resistors

Perpetrators
Sicherheitspolizei, Latvian auxiliary

Deaths
35,000 – 46,500

LANDSCAPE 2

Coordinates
35°31'44.15"N, 40° 9'3.33"E

Location
Governorate Deir ez-Zor, Syria

Date
1915 – 1916

Victims
Armenians

Perpetrators
Security forces, Military of the Ottoman Empire

Deaths
up to 150,000

LANDSCAPE 3

Coordinates
44°13'0"N, 19°12'0"E

Location
Izmir city area, Izmir, Turkey

Date
09/13/1922 – 09/02/1922

Victims
Greeks, Armenians

Perpetrators
Military of the Ottoman Empire

Deaths
10,000 – 125,000

LANDSCAPE 4

Coordinates
38°23'7.61"N, 27°7'10.63"E

Location
Kravica, Bratunac, Republika Srpska, Bosnia and Herzegovina

Date
07/14/1995

Victims
Bosnian males

Perpetrators
Army of the Republika Srpska

Deaths
1,000 – 1,500

LANDSCAPE 5

Coordinates
45°15'57.65"N, 16°55'53.51"E

Location
Donja Gradina area, Kozarska Dubica, Republika Srpska, Bosnia and Herzegovina

Date
1941 – 1945

Victims
Mainly Serbs, also Jews, Roma,opponents of the regime, including Croats and Bosnian Muslims

Perpetrators
Ustasha forces

Deaths
80,000 – 400,000

LANDSCAPE 6

Coordinates
Borough Mirpur, Dhaka, Bangladesh

Location
Biķernieki Woods, Riga, Latvia

Date
12/14/1971

Victims
Bengali intellectuals

Perpetrators
Pakistan Armed Forces, local collaborators

Deaths
min. 200

LANDSCAPE 7

Coordinates
10°50'51.92"N, 104°39'36.63"E

Location
Angkor Chey District, Kampot, Kambodscha

Date
1975 – 1979

Victims
Khmer, Vietnamese, Muslim Cham minorities

Perpetrators
Pol Pot Regime Forces

Deaths
approx. 30,000

LANDSCAPE 8

Coordinates
7° 0'21.43"S, 110°15'47.87"E

Location
Plumbon area, Java, Indonesia

Date
Dec 1965 – Jan 1966

Victims
Indonesians

Perpetrators
Indonesian Army, special militias

Deaths
approx. 24

LANDSCAPE 9

Coordinates
30°14'54.30"N, 19°33'0.17"E

Location
El-Agheila area, Cyrenaica, Libya

Date
Jan 1930 – Oct 1932

Victims
Cyrenean population

Perpetrators
Italian Armed Forces, Eritrean Askari, colonial police

Deaths
approx. 15,600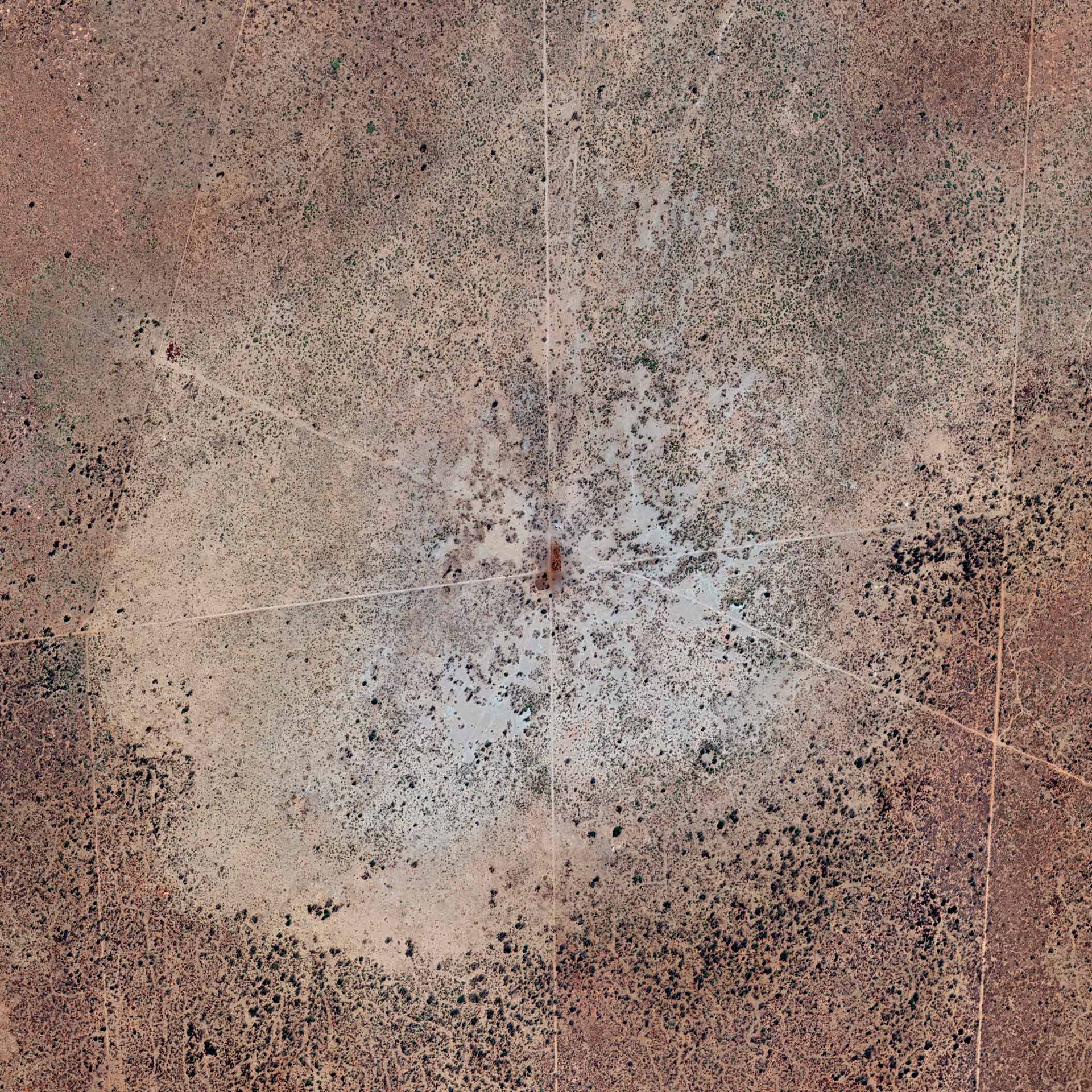 LANDSCAPE 10

Coordinates
21°43'41.70"S, 19° 5'47.17"E

Location
Omaheke region, Namibia

Date
1904 – 1908

Victims
Herero

Perpetrators
Schutztruppe

Deaths
24,000 – 100,000

LANDSCAPE 11

Coordinates
0°26'32.99"N, 21°55'42.84"E

Location
Bolima area, Tshuapa, Democratic Republic of the Congo

Date
1888 – 1908

Victims
Congolese

Perpetrators
Congolese support staff of Belgian concessionary companies

Deaths
10 – 20

LANDSCAPE 12

Coordinates
2°11'31.16"S, 29°20'26.89"E

Location
Bisesero area, Western Rwanda

Date
Apr 1994 – Jun 1994

Victims
Tutsi

Perpetrators
Various Hutu members

Deaths
40,000

LANDSCAPE 13

Coordinates
3°56'55.43"S, 29°37'30.79"E

Location
Bururi Province, Bururi, Burundi

Date
Apr 1972

Victims
Hutus, mainly elite, Tutsi Banyaruguru

Perpetrators
Army of Burundi

Deaths
up to 100,000

LANDSCAPE 14

Coordinates
43° 8'32.84"N, 102°21'54.39"W

Location
Wounded Knee area, South Dakota, United States of America

Date
12/29/1890

Victims
Members of various Sioux tribes

Perpetrators
7th U.S. Cavalry Regiment

Deaths
150 – 300

LANDSCAPE 15

Coordinates
40°40'60.00"S, 144°40'60.00"E

Location
Cliffs on Cape Grim Peninsula, Tasmania, Australia

Date
02/10/1828

Victims
Tasmanian Aborigines of the Pennemukeer clan

Perpetrators
British colonialists

Deaths
30

LANDSCAPE 16

Coordinates
22° 6'26.93"S, 132°29'14.59"E

Location
surroundings of the Coniston cattle station, Northern Territory, Australia

Date
Aug 1928

Victims
Members of the Warlpiri, Anmatyerre and Kaytetye ethnic groups

Perpetrators
The police rider Constable William Murray, the settler Nugget Morton

Deaths
31 – 110

LANDSCAPE 17

Coordinates
57° 0'58.03"N, 29°23'30.37"E

Location
Novorzhev area, Pskov Oblast, Russian Federation

Date
06/06/1942

Victims
Roma

Perpetrators
Wehrmacht Sicherungsdivision

Deaths
128

LANDSCAPE 18

Coordinates
43° 8'5.88"N, 131°53'43.38"E

Location
Vladivostok area, Far Eastern Federal District, Russian Federation

Date
1937

Victims
Korjo-Saram, a variety of other ethnic groups

Perpetrators
NKVD

Deaths
350,000 – 365,000

LANDSCAPE 19

Coordinates
23°32'52.54"N, 109°39'12.65"E

Location
Wuxuan County, People's Republic of China

Date
1966 – 1976

Victims
Chinese

Perpetrators
People's Liberation Army, ordinary citizens

Deaths
100,000 – 150,000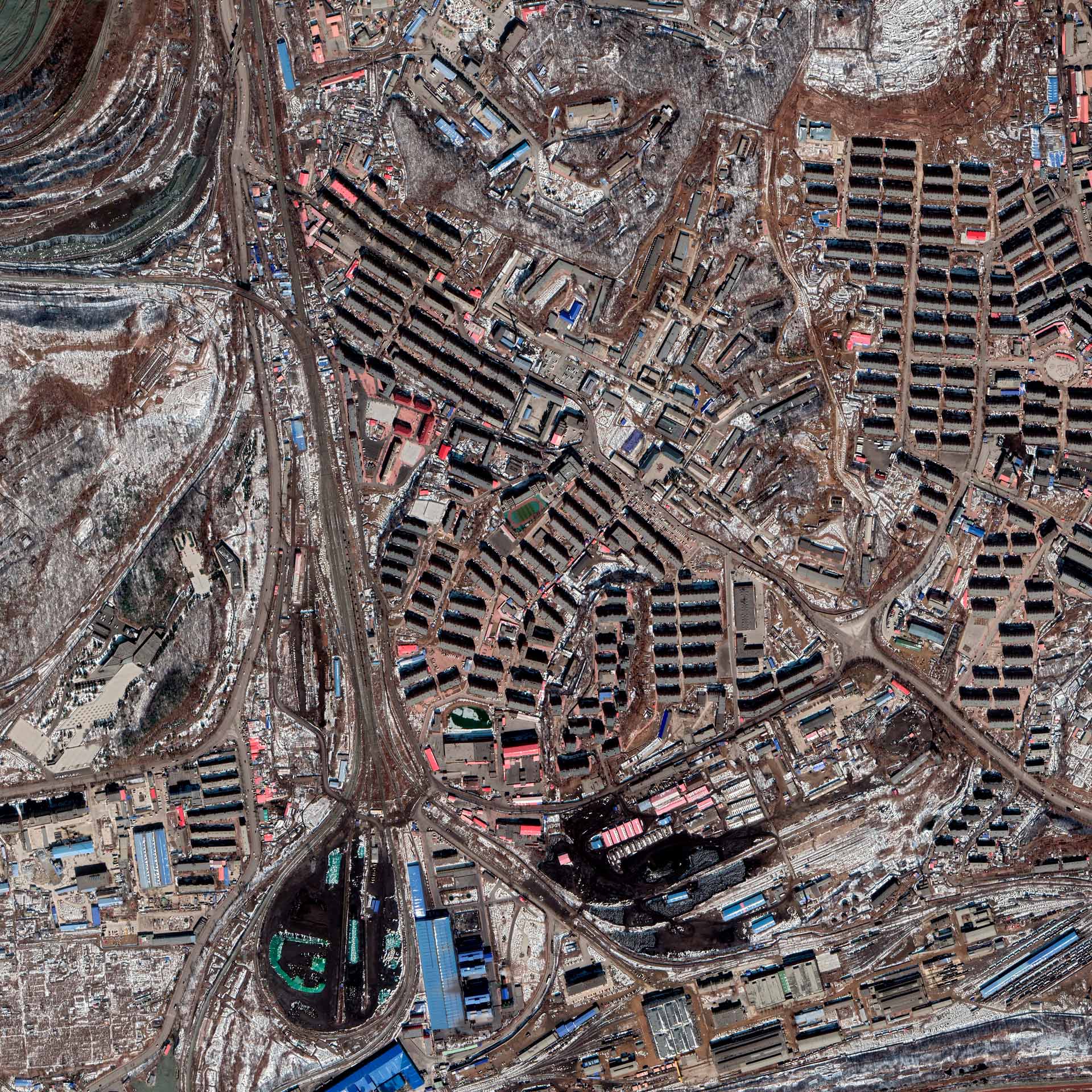 LANDSCAPE 20

Coordinates
41°50'2.48"N, 123°55'32.85"E

Location
Quarter Pingdingshan, Fushun, Liaoning, People's Republic of China

Date
09/15/1932

Victims
Chinese

Perpetrators
Imperial Japanese Army, police forces

Deaths
min. 3,000

LANDSCAPE 21

Coordinates
14°14'12.96"N, 24°39'46.23"E

Location
Kutum area, North Darfur, Sudan

Date
12/02/15 – 12/04/15

Victims
mainly members of the Zaghawa ethnic group

Perpetrators
Janjaweed militia, paramilitary units

Deaths
approx. 9